Hamilton Watch Edge 540
Like to buy a watch, just check at Hamilton's website. Hamilton is official timekeeper for Red Bull air race 2017.
Want to buy a model. Just look at Pilot RC or a dealer
New large sports jets
Elite Aerosports Havoc in a lot of different designs (EU AZ Aerosports)
Specifications:
Wingspan: 2.8m / 110 inches
Length: 3.45m / 134 inches (fuselage is divisble)
Weight: 45-49Lbs Dry
Turbine: 200-300N
Carf-Models Mephisto (see detailed specifications)
2,62m wing span , 3,10m length, fuselage divisible, 3 part wing, middle part may be rest on fuselage (with gear) for easy transportation and mounting, <25Kg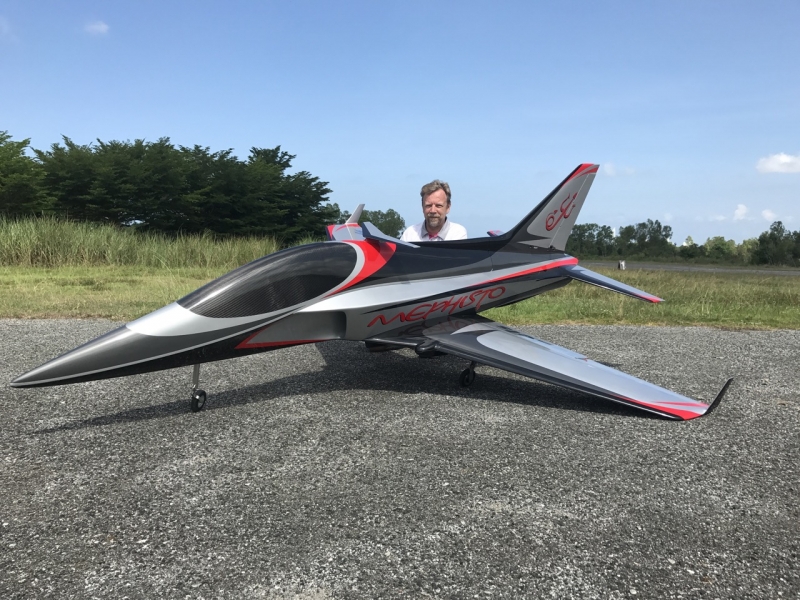 F3P FAI World Championship 2017
2017 FAI World Championship for Indoor Aerobatic Model Aircraft will take place in Strasbourg (France) from 18th to 26th of february 2017.
see all infos at the main site and the videos at youtube
Check videos from F3p at this youtube channel
Hamilton Watch Edge 540

New Large Sports Jets

Stecker und Kabel

F3P FAI World Championship 2017

Jetpower 2016

Jetcat USA Distribution

Modellflug Seminar

Breitensport über Internet

Florida jets 2016

Jeti Sounddateien erstellen

F-50 4-stroke engine

Jeti Servos

Prop Magazin von prop.at

Premaiden Tests

Recent Events oct 2015

Prowing International Süd 2015

Anbringung des Gummibandes für einen perfekt anliegenden Propeller

New turbines at Jetpower 2015

JetPower 2015

Jet WM 2015